Installation Services
In order to make sure your new instrument gets up and running efficiently, we offer expert installation and training services. This service takes the guesswork out of setup and provides peace of mind that you'll get the most out of it without disruption or downtime.
Why installation services?
Proper installation and commissioning of a new instrument is critical for ensuring the quality of results. Expert installation service will help you save time and minimize disruptions in your lab.
Save time
With an expert installing your instrument, you will receive a seamless startup and reduce any potential downtime
Minimize disruptions
Experience a full integration into your unique environment with minimal disruptions to your space
Training
Gain user confidence and familiarity from hands-on operator training with highly-trained service engineers
Documented Verification
Receive audit-ready documentation to meet the requirements of your environment
What's Included?
Physical Setup
Whether your new instrument is the size of a desktop or takes up most of a room, our expert setup ensures it's installed correctly and safely.
Software Installation
If your new instrument requires a software update, our experts will install it on your machines and ensure compatibility.
Routine Calibration
It's standard for any item that ships to go through routine calibration to make sure all of its moving parts are functioning correctly.
Instrument Integration to Your Site
Every new machine needs to be calibrated to its environment, and our installation process makes sure it's running at high efficiency.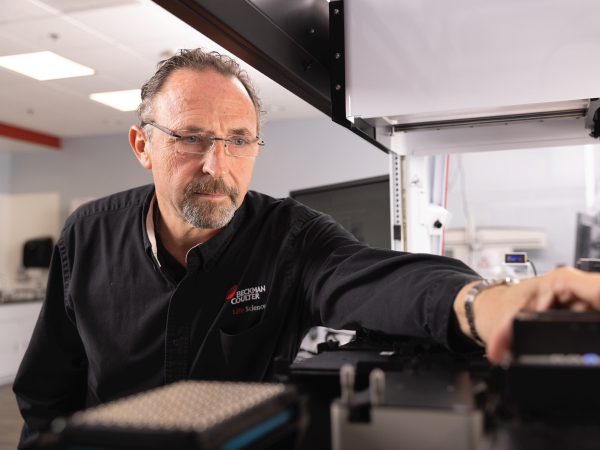 Certifications
Installation Qualification Certification
Installation qualification, or IQ, is a documented verification process indicating that the instrument or piece of equipment has been properly delivered, installed and configured according to standards set by the manufacturer or by an approved installation checklist.
Operational Qualification Certification
Operational qualification is the next step in quality assurance and involves testing the equipment and making sure it performs as specified, within operating ranges as listed by the manufacturer. All aspects of the equipment receive individual testing and the tester documents the proper operation of each aspect.
Get in Touch
Keeping your research moving forward is our top priority. Reach out today to efficiently schedule service or find an answer to your question.
Contact Service
Have a question or need to schedule service? Call us today at 800-369-0333.