The CytoFLEX Platform
By harnessing uniquely powerful technology and innovations, the CytoFLEX Platform of flow cytometers and cell sorters enables you see and sort what you can't with other platforms.
Praised for its ease-of-use, best-in-class sensitivity and intuitive CytExpert software, both experienced and novice flow cytometrists can quickly and confidently set up protocols to test a hypothesis, rigorously run a critical assay, and effortlessly export publication-quality data.
Trusted and relied on by researchers around the world, the platform pushes the boundaries of what's possible in cell analyzing and sorting.
---
CytoFLEX Flow Cytometers
It's benchtop cytometry without compromises.
The flow cytometers in the CytoFLEX Platform are available in multiple configuration options across three models: CytoFLEX, CytoFLEX S and CytoFLEX LX.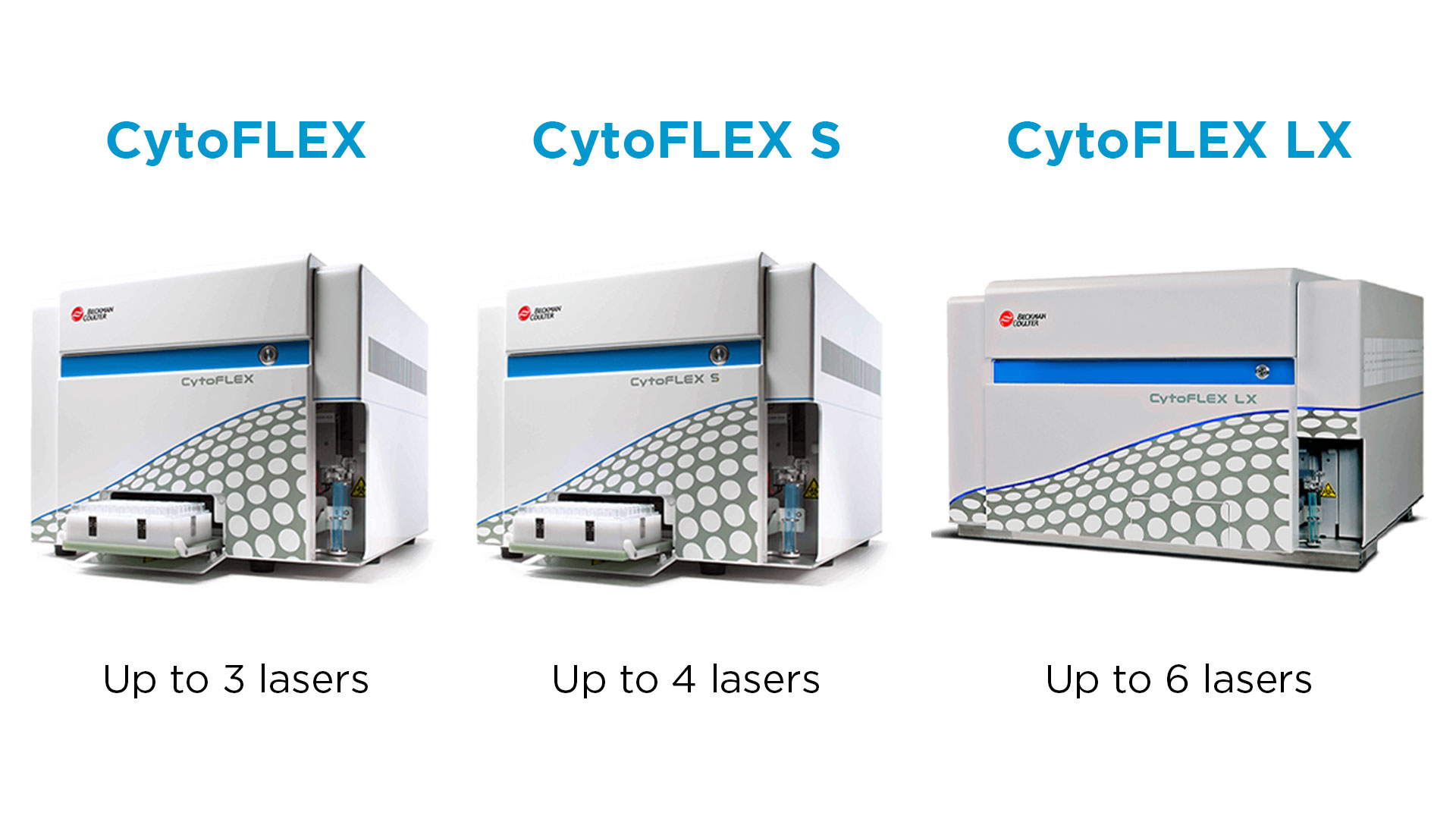 Powered by state-of-the-art advances in optical technology, we've harnessed best-in-class components to provide the level of sensitivity and reliability that researchers expect in a modern flow cytometer.
✓ Exquisite sensitivity for multicolor applications
✓ Extensive set of repositionable bandpass filters to customize your configuration
✓ Flexibility to upgrade by adding additional parameters
What Researchers Have to Say About Their CytoFLEX Flow Cytometer
Let's go inside the lab to hear what researchers have to say about how their flow cytometer is changing the way they approach immunophenotyping panels, cancer research and more.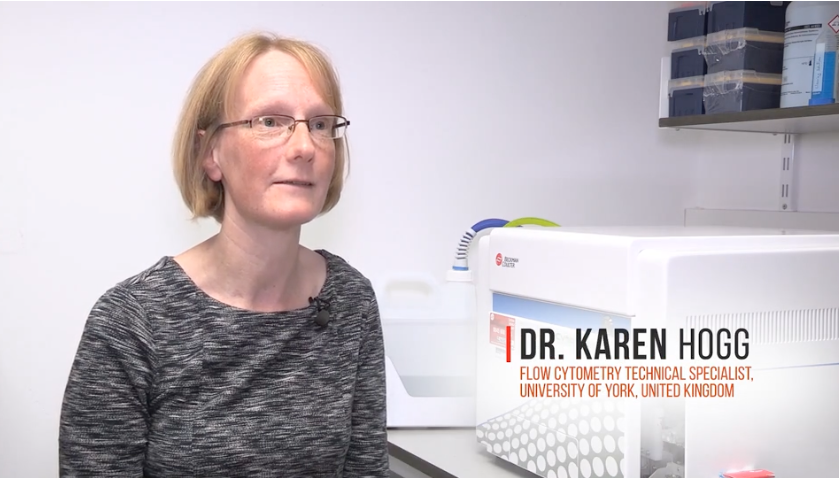 We do many different immunophenotyping panels, cell cycle, apoptosis; the applications are becoming more and more numerous as the years go on. [The CytoFLEX] had a very good high resolution, low noise … the signal-to-background was exceptional. Its footprint is incredibly small but under the hood it is so powerful.
Watch this testimonial
---
CytoFLEX SRT Cell Sorter
It's the CytoFLEX that sorts.
The CytoFLEX SRT benchtop cell sorter enables you to isolate and collect up to four target populations for downstream assays. It's built on the same optical innovations and CytExpert software that made multicolor applications accessible to research laboratories around the world with CytoFLEX flow cytometers.
CytoFLEX flow cytometers pair with the CytoFLEX SRT to create a seamless detection and sorting experience. Parameter-matched templates can then be converted in a few clicks to sort experiments, keeping the same labels, plots, statistics, regions and gates in place.
With the flexibility to output in a variety of plate and tube formats, an easy-to-clean and easy-to-exchange nozzle, and the ability sort four populations simultaneously, the CytoFLEX SRT gives you powerful sorting in a compact footprint.
What Researchers Have to Say About Their CytoFLEX SRT Cell Sorter
The CytoFLEX SRT is a compact cell sorter capable of handling the variety of samples that are presented to a core facility. From bacteria to tumor cells, and everything in between, the SRT allows a core facility the diversity it requires to assist the entire research community. In this webinar, John Tigges, Technical Director, Flow Cytometry Science Center for Extracellular Vesicle Research Beth Israel Deaconess Medical Center, will demonstrate the ease of instrument use, including start-up and shutdown. You'll also get a comparison of CytoFLEX SRT and CytoFLEX S, and John will showcase common applications for CytoFLEX SRT sorting.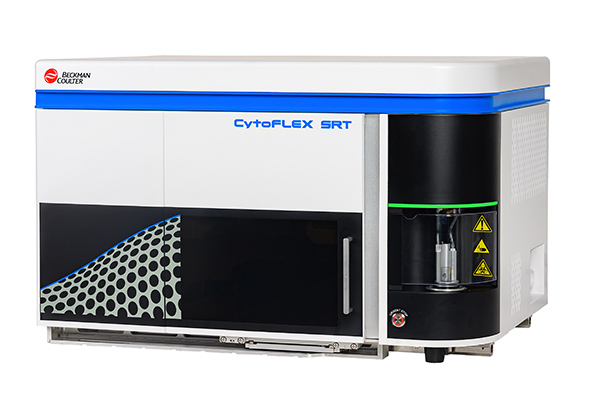 Watch this webinar
Request Additional Information