Echo Acoustic Liquid Handlers
Tip-Less and Contact-Free Automated Liquid-Handling Solution
Revolutionize Your Liquid Handling
Achieve unparalleled precision and reproducibility in your experiments with our tip-less and contact-free Echo Acoustic Liquid Handler - ideal for use in:

Sample Management

Drug Discovery

Functional Screening

Synthetic Biology

Genomics

Cell Line Development

Sample Management

Drug Discovery

Functional Screening

Synthetic Biology

Genomics

Cell Line Development
Explore Our Portfolio of Echo Acoustic Liquid Handlers
Aqueous transfers
DMSO-based transfers
2.5 nL resolution
25 nL resolution
Echo-qualified acoustic reservoir source compatibility
Environmental Option*
1536 well Echo-qualified source and assay plate compatibility
Acoustic Tube Ready**
*650 series instruments integrated with Access SRS, DRS systems
**650T, 655T and enabled models
Transform Your Research With the Echo Acoustic Liquid Handler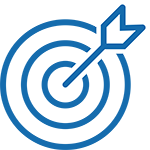 Precise & Reproducible
Accurately and reliably transfers a wide range of fluids using ADE* and DFA* technologies. Allows for precise, contact-free acoustic transfers in volumes as small as 2.5 nL. The Echo 650 Series can lower assay replicate requirements through increased assay precision.

Fast & Efficient
Allows for fast any-well-to-any-well transfers, enabling previously hours-long DNA/RNA normalization, barcoding, and pooling of libraries down to minutes-scale. This makes it an effective tool for optimizing your workflow.

Sustainable and Cost-Reducing
Decreases plasticware costs by 75% per year through reduced reaction volumes and dramatically reduced dependency on single-use plastic pipette tips. Lower your plastic waste and reduce your carbon footprint!
*ADE – Acoustic Droplet Ejection, DFA – Dynamic Fluid Analysis
What Researchers are Saying About Their Echo Acoustic Liquid Handlers
At Codex DNA, the Echo 525 Liquid Handler and Access Workstation from Beckman Coulter Life Sciences has become an integral part of our BioXp™ system gene synthesis workflows. Processes that would take 8 hours with traditional liquid handlers
now take less than 30 minutes with the Echo
[acoustic and tip-less liquid handler], enabling the construction of DNA variant libraries at an unprecedented scale. Moreover, the high accuracy and precision of non-contact acoustic transfers ensure that we're delivering every oligonucleotide with the utmost confidence."
John E. Gill, Senior Director of R&D, Codex DNA
Machine learning datasets need to be massive and based on real-world results. The Echo acoustic liquid handler
is a way to generate those datasets at scale
while saving on precious resources."
Hannah Gordon, VP Product, Enveda Biosciences
❮
❯
Resources: Explore the Possibilities
These products are not intended or validated for use in the diagnosis of disease or other conditions.
© Beckman Coulter, Inc. All rights reserved. Beckman Coulter, the Stylized Logo, and Beckman Coulter product and service marks mentioned herein are trademarks or registered trademarks of Beckman Coulter, Inc. in the United States and other countries. ECHO is a trademark or registered trademark of Labcyte Inc. in the United States and other countries. Labcyte is a Beckman Coulter company. All other trademarks are the property of their respective owners.