Sustainability at Beckman Coulter Life Sciences

Delivering on our Purpose by caring for People and our Planet
Our Commitment to Sustainability
We view sustainability as a fundamental responsibility and strategic priority that touches every aspect of our business.
For us, sustainability means a commitment to considering the long-term interests of our associates, customers, shareholders, business partners, communities and planet—in everything we do.
Our sustainability strategy is to help generations of stakeholders Realize Life's Potential by:
Innovating products that improve lives and our planet

Building the best teams

Protecting our environment
These three pillars of our sustainability strategy are underpinned by a foundation of integrity, compliance and sound governance, which we refer to as the Foundational Elements of our sustainability program.
Our sustainability strategy is aligned with our purpose and values as an organization as well as key UN Sustainable Development Goals (UN SDGs) under the United Nations 2030 Agenda for Sustainable Development.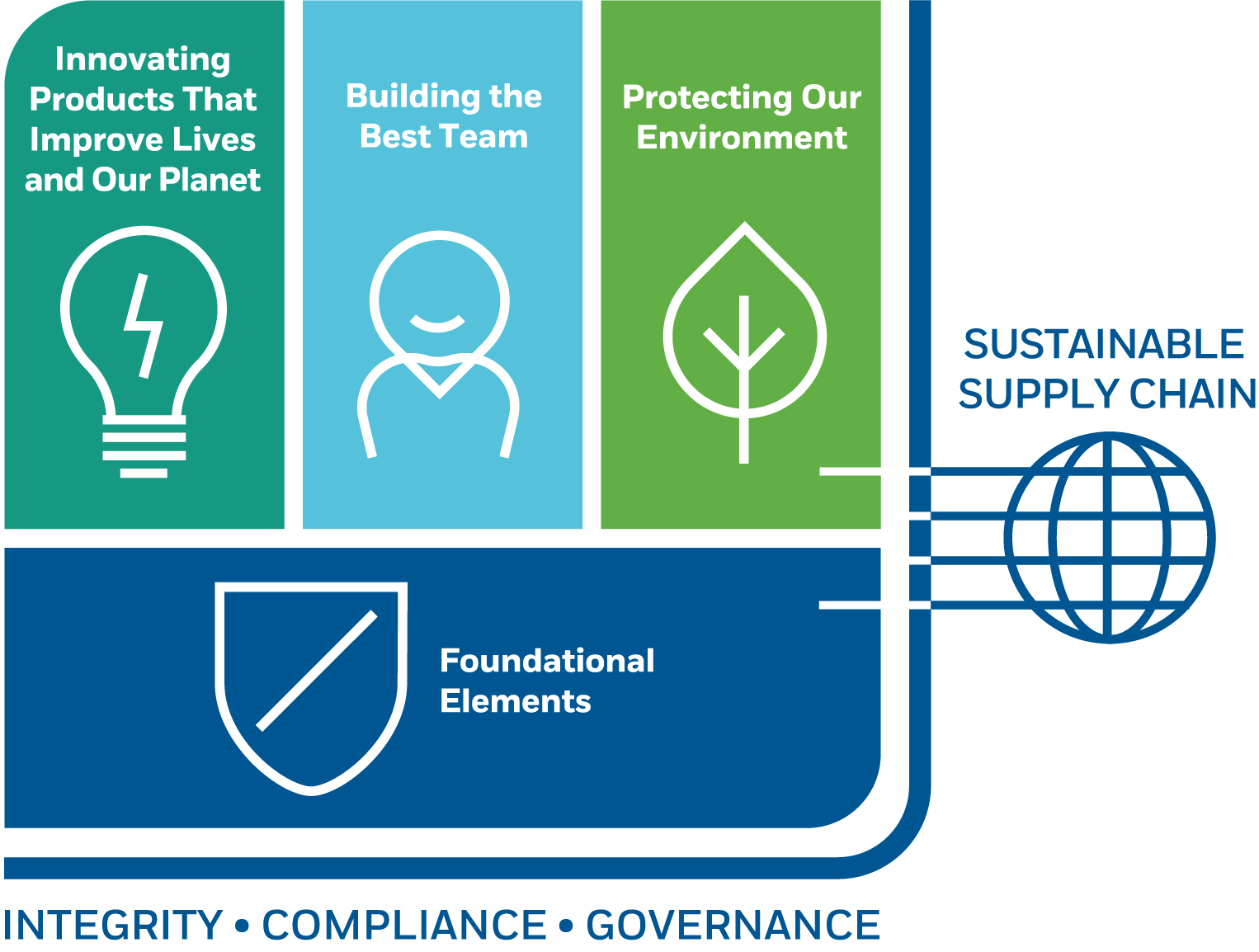 As a Danaher operating company, we align with Danaher's Sustainability Policy and Sustainable Supply Chain Policy. We also support Danaher's sustainability goals, including:
Reducing absolute Scope 1 & 2 GHG emissions by 50.4% by 2032 (vs. 2021)
Reducing the percentage of non-hazardous/non-regulated waste sent to landfills or incineration by 15% by 2024
Read more about Danaher's sustainability strategy & policies, and the annual sustainability report, here.
Protecting Our Environment
To support our sustainability goals, we have internal programs and goals to increase renewable energy, reduce our energy and water consumption, and reduce greenhouse gas emissions.
We're working to increase our recycling/reuse of materials and reduce waste going to landfills. We also continue to innovate and find ways to integrate sustainability principles into our current and future product lines and packaging.
---
UN Sustainable Development Goals
The Sustainable Development Goals (SDGs) were adopted by all United Nations Member States in 2015. They provide a blueprint for ending poverty, improving health and education, reducing inequality, and protecting the environment.
Beckman Coulter Life Sciences seeks to contribute to the SDGs by responsibly designing and manufacturing our products and engaging with communities across the globe to promote positive outcomes.
The SDGs shown here are most relevant to our mission and sphere of influence. We will work to accelerate positive change in these areas while delivering on our mission to empower those seeking answers to life's important scientific and healthcare questions.
Danaher is a participant of the United Nations (UN) Global Compact. In support of this compact, Beckman Coulter Life Sciences is committed to aligning our strategy, culture and operations with the initiative's principles in the areas of human rights, labor, environment and anti-corruption. The Danaher sustainability report serves as our UN Global Compact Communication of Progress.
Celebrating Earth Day
One of the many ways we demonstrate our commitment to sustainability and community involvement is by celebrating Earth Day throughout the month of April. Each year, our associates around the world participate in volunteer events such as tree plantings, trash cleanups, and invasive species removal. They participate in educational events to learn about recycling, waste reduction, and other sustainability topics.
Community Involvement
Read more about how our associates get involved in their communities
here.
DE+I Navigation
DE+I Sustainability